State-of-the-art Drying Equipment and Instruments
Equipment
As leaders within the water damage restoration industry, at Complete Water Damage Services we use high-quality state-of-the-art equipment and instruments to assist us with structural and other drying to restore your possessions and/or property back to its original state. Our drying equipment includes, commercial air movers, air scrubbers and dehumidifiers.
We also use moisture meters for detecting moisture and recording accurate moisture levels, along with Thermal Imaging cameras to accurately determine the extent of your water damage, which we can then include in our detailed written reports for yourself and/or your insurer.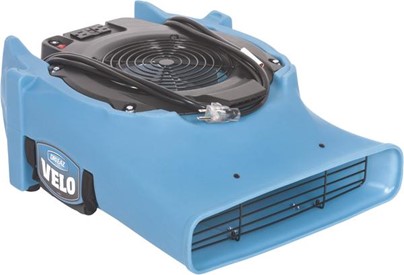 Thermal imaging
Thermal imaging can detect hidden water and moisture issues, thus alleviating the need of having to resort to destructive testing. Insurance companies accept the use of thermal imaging to identify moisture in interior walls, as thermal imaging can better detect water damage, which reduces unforeseen conditions and later requests for more abatement.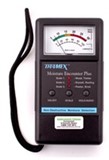 Moisture meters
Moisture meters can reach and detect moisture in areas such as plasterboard and brick walls, flooring and structural bases, concrete subfloors and surfaces beneath carpet and tiles. Using moisture meters to precisely measure penetration levels during the repair and drying process assures that damaged areas are dried.
All our own equipment is tested and tagged
Your safety and our safety are of the utmost importance to us. All our electrical equipment is tested and tagged as per the AS/NZS 3760:2010 Australian Standard guidelines and regulations. This also ensures compliance with Australian WHS and Electrical Safety regulations and workplace safety. Complete safety really is important to us at Complete Water Damage Services.
Containment – Areas and Rooms
In some situations, containment areas can be used to improve the efficiency of structural drying or to separate contaminated areas spreading airborne particles to unaffected/clean areas, such as when remediating mould or sewage-contaminated areas. 
Setting up containments can speed up the drying process, as the smaller the area being dried, the more effective the equipment will be. If our Technicians believe a containment needs to be set-up for your job, they will advise you of this and explain the process to you.
Some of our many happy clients