NOBODY MATCHES THE DEPTH OF OUR EXPERTISE – QUALITY FIRST
We Really Do Offer THE COMPLETE Service
There are at least five profound and powerful reasons for choosing
Complete Water Damage Services:
Complete Reporting:
We make our reports thorough and clear for your insurance company, and we also ensure you fully understand what we have discovered and what works we have carried out.
Complete Knowledge:
Not only do we have 'boots on the ground' responding to water damage emergencies, we also provide professional advice and consulting to industry and commercial operations.
Complete Service:
We offer a COMPLETE service, encompassing water damage restoration and mould remediation and prevention.
Complete Certification:
All team members are trained and certified by the world's leading body in inspection and restoration certification.
Complete Coverage:
We offer FREE inspections, assessments and quotes within the Adelaide metropolitan area during normal business hours.
INSURANCE READY
At Complete Water Damage Services Adelaide, we are trusted by insurance companies and assessors due to the fact that our systems and protocols ensure that the work we carry out, and our detailed written reports, are reliable and tick all the boxes. Our written reports are as thorough as our work. This is why we have earned the trust of insurers and property managers alike!
YOUR PEACE OF MIND
We provide a 24-hour service, seven days a week, 365 days of the year. We also service country SA and the Adelaide Hills. We are fully insured, with $20M public liability cover, Police and DCSI clearances, and all staff are fully trained and certified.
WE ARE TRUSTED
We are fully trusted by the most prestigious and rigorous insurance and building industry companies and property managers.
Complete experts, complete peace of mind!
Our water damage restoration specialists work quickly and efficiently to remove water, assess the damage, and restore your property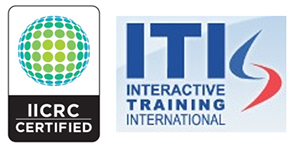 Why We Really Offer THE COMPLETE Service:
Qualified, certified technicians
Our Technicians are experts in their field. With our in-depth knowledge, we can act quickly to prevent further damage. Accurate assessments are vital when dealing with water damage, and our friendly Technicians are experts in getting to work quickly to commence restoring your water damaged home and/or possessions.
Our vision
Our vision is to harness our team's collective expertise and passion, to enable us to continually provide exceptional service to our clients, deliver our services in a timely, reliable and safe manner, and constantly innovate, knowing we are producing the best possible outcomes for our clients. We encompass constant education, training, and inspiration, strive to remain at the forefront of the water damage restoration industry and are dedicated to being the best and most reputable water damage restoration services company in and around Adelaide and beyond.
Our mission

We are deeply committed to delivering excellence in everything we do. Delivering the most professional and efficient water damage restoration services we pride ourselves on our attention to detail, with the ability to offer innovative and practical solutions. We have developed a solid reputation for providing superior service and communication and are dedicated and committed to ensuring total client satisfaction, which has enabled us to establish strong working relationships, thus in turn, producing the best possible outcomes on every project. Our goal is always to exceed the expectations of our clients.
Our core values 
We always put the needs of our clients first. Our service, advice and expertise is second to none. We deliver exceptional service at a fair price, and maintain relationships of trust and integrity. The safety of our clients, team members and the public is our number one priority.
Google reviews

See all our reviews on Google >

Nathan Coulthard
Keaton was fantastic always on time and went out of his way to make things happen.
Positive:
Professionalism
,
Punctuality

Anne Boots
Keaton Bates provided this service via our insurance company. He did an excellent job in a very professional manner. It was a surprise to me that our floor remained so wet after our incident. It really matter to have a friendly efficient and caring young man coming to and fro from ones home.Thanks Keaton.
Positive: Professionalism
Some of our many happy clients




DON'T JUST TAKE OUR WORD FOR IT, SEE FOR YOURSELF WHAT OUR
MANY HAPPY CUSTOMERS HAVE TO SAY
At Complete Water Damage Services, we are forever grateful for the wonderful feedback and testimonials we have received from our many valued customers. The testimonials below have been included with the express permission of our customers.
I was referred for carpet drying/flood restoration, after a burst pipe caused significant flooding to my carpets. I was very impressed from start to finish. Nothing was too much trouble, even on a Sunday!
I can highly recommend to anyone.
We arrived home to find out entire house flooded. The dishwasher hose had split. I called just after midnight and the boys were at our house within 45 minutes and were here for three hours removing all the water before setting up dryers. Fantastic service.
They attended quickly and due to their efficiency the flooded carpet was able to be reused and saved the cost of replacement. Their report for insurance claim was also very detailed. Highly recommend the company.
I received a very high quality service. Communication was refreshingly great from everyone. They did the water damage work very efficiently with a highly professional attitude but with genuine care. I highly recommend their service.
Recently we required the help of Complete Water Damage Services. Even though our first call was at 3pm on a Saturday, we received courteous and prompt service within the hour!! Keaton Bates arrived with a smile and gave us reassurance and help with our problem. Our experience with both Keaton and the company was exceptional. Thankyou Complete Water Damage Services.